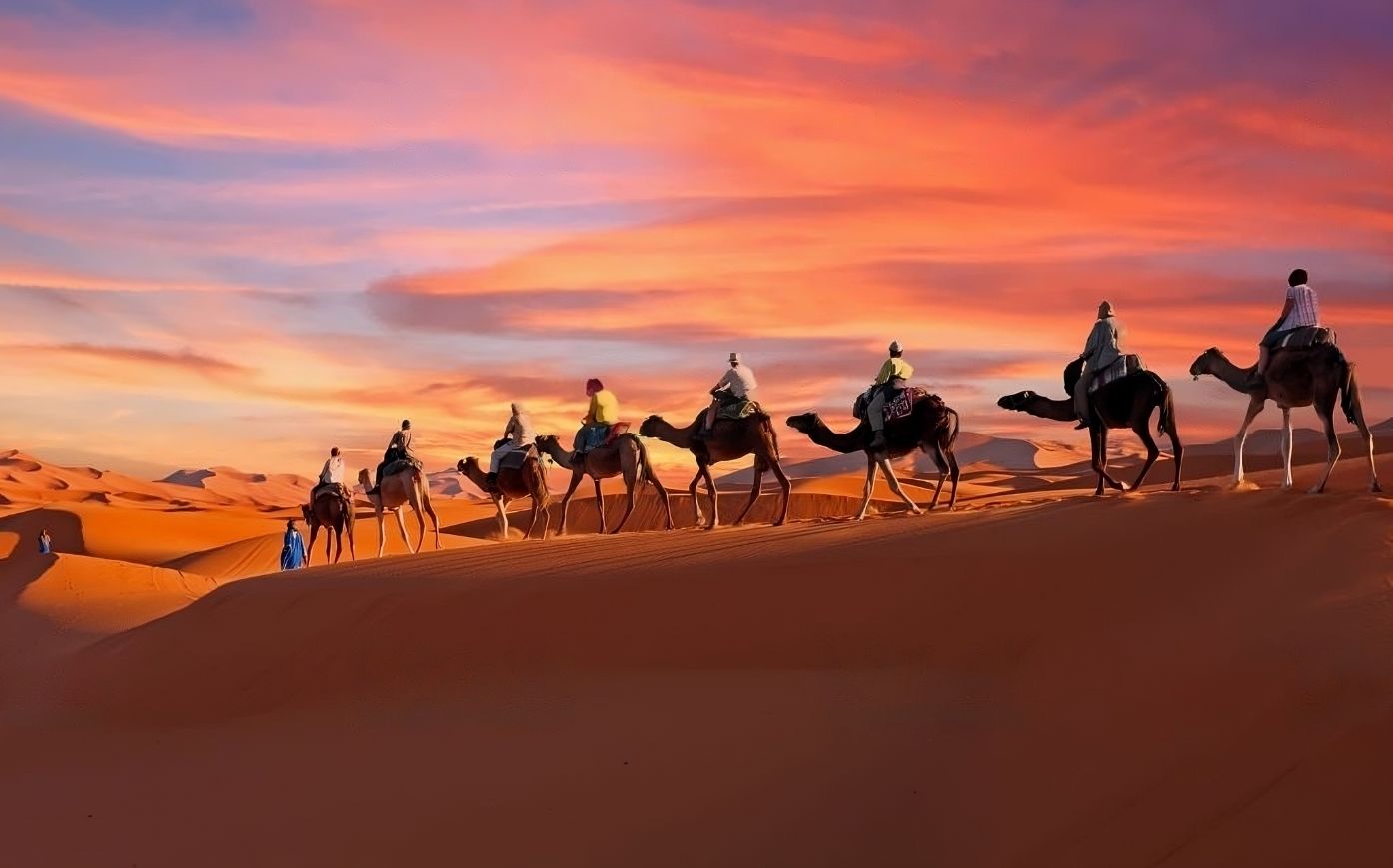 The World is Waiting For You
Discover amzaing places at exclusive deals
Discover Morocco's Best Tours - Experience the Magic
Explore the Hidden Gems and Iconic Landmarks of Morocco
Hot Spots in Morocco - Your Ultimate Destination Guide
From the Bustling Markets of Marrakech to the Tranquil Desert Dunes of Merzouga
Why Choose Us
These popular destinations have a lot to offer
are a group of native professional guides & drivers. The challenge is to provide a safe, enjoyable, and memorable travel experience to every traveler to Morocco.
We launched the agency to provide the best services to tourists. In Best Morocco tours; we worked hard promising travelers to Morocco to have a great time with experienced and friendly guides...
Competitive Pricing
Worldwide Coverage
Fast Booking
Guided Tours
Explore More with Our Tours
Uncover the Best of Morocco at Unbeatable Prices
Overheard from travelers
These popular destinations have a lot to offer
Isa
Such an amazing trip and thanks a ton to our local guide Hassan bahddou who drove us everywhere in the past 3 days. He explained us the geography, history, agriculture along the way beyond the attraction places, plus he took amazing photos for us! We were very lucky to see the sunrise, sunset and starry night in the desert.
Yunen D
we stayed at the sahara dessert and aid made our stay there so fun, and relaxed and trustworthy! we rode with camels and sang at a bonfire in the dessert, it was truly a dream come true! i recommend him widely!!
Aspasia Marougka
My friends and I, during the pandemic, with care and with all the precautions, we had a unique experience on our trip to the enchanting Morocco .. A great experience to see the Blue City, Marrakech and then climb the high atlas with the incredible villages and then Ouarzazate and on the deep journey to Merzouga… the desert with the beautiful colors and friendly people…We chose the Best Morocco Tours Agency. Zaid offered us amazing service and a friendly environment to have this magical trip… Thank you Zaid for this marvelous experience.. I highly recommend Zaid for your trip
Sabine
"Very professional and Great service. Experienced the real Morocco with this company. Recommend this to everybody."
Adventure trip to Morocco
"On My last trip to Morocco I had an excellent experience with this agency and the guides as well as the hotel staff. The aventure trip to desert riding camels was fantastic!!"